01/03/18
7 tips on how to always find the best bargains
In order to grab a good bargain, you need to be well prepared. We have listed seven things to consider when planning a purchase.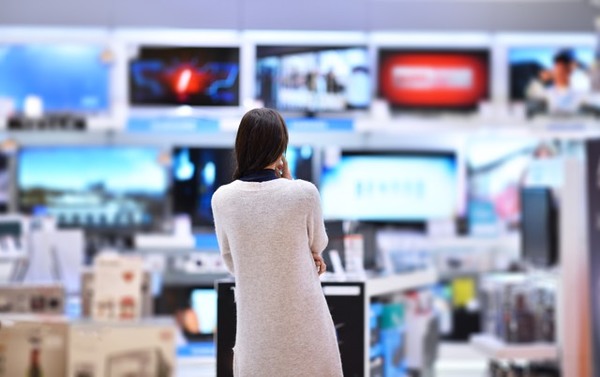 1. Make a list of things you actually need to buy
Do you know what gadgets you'd like to buy in the near future? A practical list makes it easier to keep track of what needs buying. Instead of doing it by hand, you can create a list on PriceSpy and add the things you're planning to buy. This way you'll instantly see the lowest price on each item, plus a total price of everything you've added to the list.
2. Create an alert for the most important products
You don't have to rush to the shops or be glued to your computer to find the items you want for sale. PriceSpy has a smart monitoring feature/function that automatically keeps track of the prices for you. Create an alert on the products you want to monitor, and you'll receive a message in your phone or your inbox when the prices have dropped.
3. Check if the price really is a sales price
It's not unheard of for shops to raise their prices before the sale, to then drop them again and call it a sale price. If you want to be certain that it's a good time to buy, you can check the price history on PriceSpy and see if it really is a genuine reduction. In the price history you can check how the prices have changed over time, and in which shops. Perhaps the price isn't as good as it seems after all?
4. Check how old the gadget you want to buy actually is
Sales periods are good opportunities for shops to quickly get rid of old products. They offer extra low prices to ensure that they sell out their remaining stocks.
If it's a newer TV model or computer you're looking for then it's important to check the product name extra carefully. With a quick search on PriceSpy, you'll see the year the product was launched, and don't risk buying an old model if having the latest model is important to you.
If you're not too bothered about having the latest model or the hottest gadgets on the market, you can save hundreds of pounds by buying the previous models. The prices drop quickly and if last years' model will suffice, you can save a great deal of money, especially on TV's and mobile phone, which both cost a lot when they're first launched.
5. Don't forget the voucher codes
Don't forget to check if the shops you're buying from use voucher codes. With a bit of luck, you can get an even better price or avoid the shipping fee. Just remember that the price can still be lower in other shops despite you using a voucher code in your favourite shop. Do a price comparison on PriceSpy before a purchase.
6. Read reviews of the shops you're interested in
Have you found a product you'd like to buy but are unsure whether the shop is trustworthy or not? Read the reviews of the shop on PriceSpy and you'll quickly get an idea of what other people think about their shopping experience.
Don't forget to leave your own review after a purchase. This way you'll help others to make better decisions.
7. Pay safely
Avoid paying out money before you have received your items, and have tried it out. In order to avoid unnecessary spending on deliveries, we have a practical tip for you:
Shop with payment methods that offer a buyer protection, and you will be protected if something goes wrong with the delivery. Buyer protection differs depending on the payment method you choose, but often you can be reimbursed if a product fails or a conflict with the shop occurs. In many cases you can also wait with the payment until it's been resolved.
Examples of payment methods that offer buyer protection are for example PayPal, which makes it easier for you as a consumer when shopping over the internet. Visa and MasterCard also have buyer protection, but as with other payment methods, it is important to keep track of current terms and conditions.
---
Daniel Haaf